Thanks to our unique feature and our yearly plan, our
Pro Only Traffic-Exchange is Stable & Suitable
You'll love your upgrade...
Our set up make most people that join grab an upgrade.The Customization help you to get better value for your bucks months after months.
You'll see the value...
Our auto responder is selling the upgrade and help everyone to understand the value of our site.
You will earn...
You can earn up to 65% Commission, Everyone start at 40% commissions
Raise your commission level
Use your Custom Points to raise your commission level and earn 5% more for each level.
You'll get traffic...
We do not sale lifetime Upgrade. We only will give traffic to members that have an active subscription.
You'll get Banners too...
Our set up will ensure that your banners get shown. Beware you won't get 100 Impressions per credits here.
More Information....
PRO ONLY SITE:
Custom Hits only have Pro Members, they must pay to use the site. Ensuring low amount of cheaters and quality traffic of proven buyers.
STABLE
Custom Hits does not sale lifetime upgrade, however, our yearly deal make it possible to hold your upgrade for 6-7 years without spending more than on other sites.
UNIQUE
We have a nice unique feature that allow you to really customize your account. You will get 1 Custom Point monthly, use those to buy lifetime improvements!
POWERFUL AUTO RESPONDER
Our Auto-responder use downline integrity and will not only sale the membership to your referrals but also all other sites in our Downline Builder.
See our unique feature in action in this video: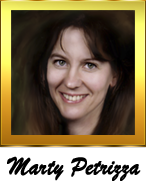 "Ghislain Poirier has my vote of confidence! He is a very active admin and will take good care of you. Whether its Custom-Hits or one of his other programs you will do well to secure your membership and use his sites regularly!"
Owner of GuaranteedSoloMails.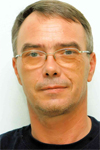 Klaus Biesel

"Custom-hits has turned out to be a real winner for me. Not that just the TE feature works smoothly, I do appreciate the DLB integrity together with the marketing for the sites done by admins autoresponder. A TE which really makes a difference."
Do you know his BLOG?.

Gnana Prakash

"Ghislain has built very cool advertising systems. I enjoy the feel when I use his systems and have got real results with it. With Custom-hits, he went a step ahead giving members the option to customize their membership according to their needs while making sure every Joe affords to use this system. Kudos to you for creating yet another successful site."
Owner of Quality-Website-Traffic.com.
Powered by LFMTE
Copyright © 2016. Custom Hits. All rights reserved.